The modern bride and groom will often sign up for a gift registry at a large, popular department store so that those who want to purchase gifts can do so without concern that they will be giving the same gift as someone else. A gift registry also increases the chances that the bride and groom will receive gifts they actually want and need rather than random items that they may not like or want. When there is no gift registry it can be a challenge to choose a suitable gift. The following ideas will help you give a gift that will truly be appreciated.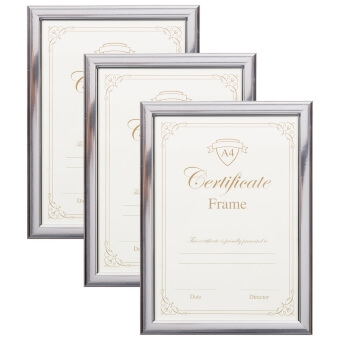 Silver Photo Frames – Silver is timeless and compliments almost every home décor. After a bride and groom have received their wedding photos there is a strong likelihood that they will want to frame at least one or two. Silver photo frames are the perfect solution. You can choose to give a single, large wall frame or a pair of matching tabletop frames, or a combination of both.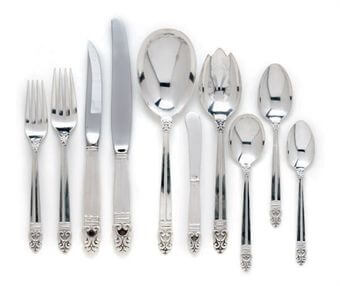 Silverware – This traditional gift is a gift that will last a lifetime. Though decades ago it was traditional for the bride to choose both the silverware pattern and dinner service pattern those days are long gone. Today stainless steel is the material of choice for cutlery and if of good quality has great durability. Whether you decide to opt for real silverware or the more modern stainless steel a classic design, complete set of knives, spoons, and forks will serve the newlyweds well for many, many years to come. Silverware is also perfect gift for the 25th Wedding Anniversary.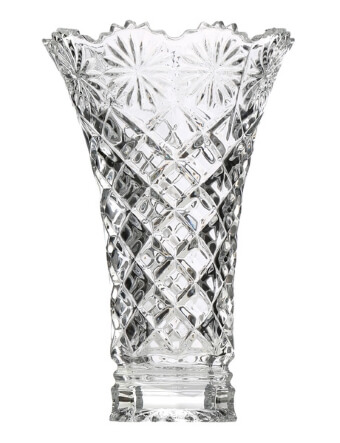 Crystal Vase – A lead crystal vase has a natural beauty of its own and is only enhanced when a gorgeous bouquet of flowers is added to it. There are many items that are made of crystal that will make perfect wedding gifts. Bowls, pitchers, figurines, decanters and glasses will all be great additions to the newlywed's home.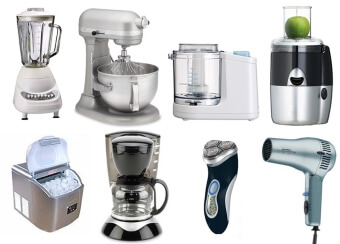 Small Appliances – Every home needs a toaster, and for the coffee drinkers a coffee maker is also a very welcome gift. Iron, microwave, waffle maker, food mixer, and many other small appliances are all acceptable wedding gifts. Due to many couples living together before marriage it is wise to check with them to find out what they need before purchasing small appliances.
Bed Linens – Top quality sheet sets are never a mistake as a wedding gift. Choose neutral colors and avoid patterns so that the sheets will be suitable for the couple's bedroom décor. Cream and beige are both colors that are likely to be 'safe' colors. Alternatives to bed linens are towels (again opt for neutral colors), table napkins, and tablecloths if you know what size and shape their dining table is.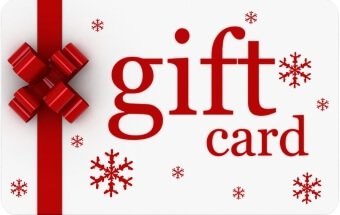 Gift Certificates – If you don't know either the bride or the groom well enough to know their personal tastes or needs gift certificates are not only a safe option for the giver but also will allow the newly married couple to buy something they truly want.
You you're having trouble figuring out how much you should spend on a Wedding Gift, feel free to check out this article.