While it is natural for a bride to want their wedding day to be an extravagant affair reality is that the price tag such an event carries is beyond their budget. Fortunately budget constraints do not have to equate to a less-than-perfect wedding day. The following are some very budget-friendly and easy ways to decorate your wedding reception venue: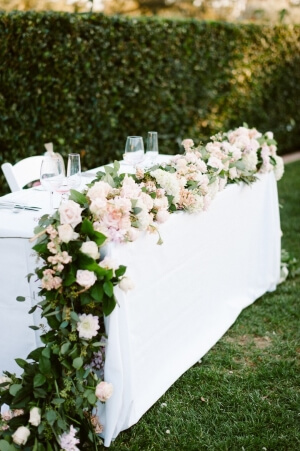 Flowers – The price of floral decorations for a wedding reception can be astronomical. One way to reduce the cost greatly is to opt for a large amount of greenery with just a small number of blooms. Choose flowers that will make a dramatic statement and let the greenery be their backdrop. You may be able to source the greenery yourself for free to further reduce the cost. Rent topiary trees for the walls..
Table Centerpieces – Use table lamps that you already have. There is no fast rule that every table must have matching centerpieces and in fact it is more interesting to have different ones. Borrow lamps if you don't have enough yourself. You can make a circle of greenery to place around the base of each lamp for an added touch..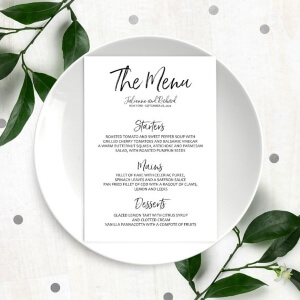 Hand Written Menus – If you have attractive handwriting consider purchasing thick paper and making the menus yourself. Alternatively you can create them on the computer and then print them onto stiff paper. Use craft scissors to give a fancy edge to the paper and you can have a fancy menu for very little cost..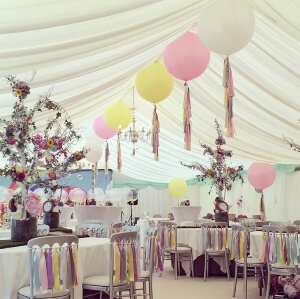 Balloons – Use helium-filled balloons to help jazz up the space above the tables. You can either tie one to the back of each chair on a long string so that is at least 8 to 10 feet from the floor or if you want a more dramatic effect just let the balloons float naturally to the ceiling. You may need a large number of balloons to completely cover the ceiling space though. Choose a solid colored balloon to match the rest of your décor theme. Silver is a 'safe' choice..
Rent – Rather than purchasing items rent as many as you can. Just be aware that in some cases the cost or renting can be higher than that of buy but this is rare. Choose a venue that supplies tables and chairs, rent chair covers if the chairs are very plain, rent all of the table service items including glassware, dinner service, napkins, table cloths and runners..
Borrow – Depending upon the size of your venue and the number of tables and guests you will have you may be able to borrow some items. It is not necessary for everything to match so consider making different themes for each table but have a color scheme that ties everything together. If your venue does not provide plates and glassware these are items you may be able to borrow easily. Just keep good records of what items belong to which people and be prepared to reimburse for any breakages or damages.
Check out even more tips on how you can save money on your Wedding